AL-RASID Company can help you increase your business productivity
Are you looking for the finest software development firm for your software needs?
AL-RASID Company, founded in 2019, is a dependable IT partner that provides clients all over the world with full-fledged and unique custom software development services. We are a trusted partner because of our diverse technical skills, strict quality standards, and quick implementations.
96.0 %
Quality Of Service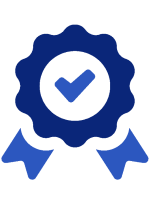 94.2 %
Cost Effectivness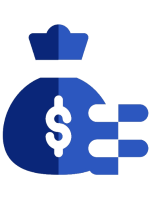 97.6 %
Quality Of Product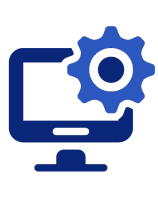 Custom Software Development Services
Get one-of-a-kind and cutting-edge technology services to meet your exact company requirements! In today's extremely competitive and dynamic industry, custom software development improves your company proficiency. AL-RASID Company, with over 10 years of expertise, provides custom software development services to create and deploy software that is suited to your company needs.
Enterprise Applications
Dynamic and innovative enterprise applications to optimize your critical business processes and functions.
Inventory and work order management
Accounting
HR
ERP
CRM
E-commerce
Advanced Web Applications
We design, prototype, develop, implement, and support your custom software development requirements with innovative technologies like
Artificial Intelligence (AI)
Machine Learning (ML)
Internet of Things (IoT)
Augmented Reality (AR)
Virtual Reality (VR)
New Product Development
We create innovative and next-generation custom software products – from ideas to prototype to release at unbeatable values
Custom Software Development Consulting
UX/UI Design
Deployment
Testing
Support and maintenance
Legacy and application modernization
Cross-Platform Deployment
We conceptualize, develop, and deploy your applications across multiple platforms and devices with minimal hassle
Web application development
Mobile application development
Cloud application development
Application Information Consolidation
We guide you on the best technologies to be integrated with your existing applications for improving business productivity and efficiency.
Application and Enterprise systems integration
API Integration Services
Application and process optimization
Data Migration
Business Process Management
Maintenance of integrated applications
Data Analytics & Information Management
We offer innovative ways to collect, analyze, and organize data to help you use your data insights effectively while ensuring a high degree of security.
Data management services
Data analytics modernization
Managed data analysis
Application Maintenance & Support
Our processes are tailor-made to reduce system outages, maintain high levels of performance, optimize budgets, and enhance the efficiency of your custom software applications.
User support and assistance
Application and system upgrades
Web application maintenance
Monitoring implementations
Multi-Tiered Support Solutions
Periodical health checks