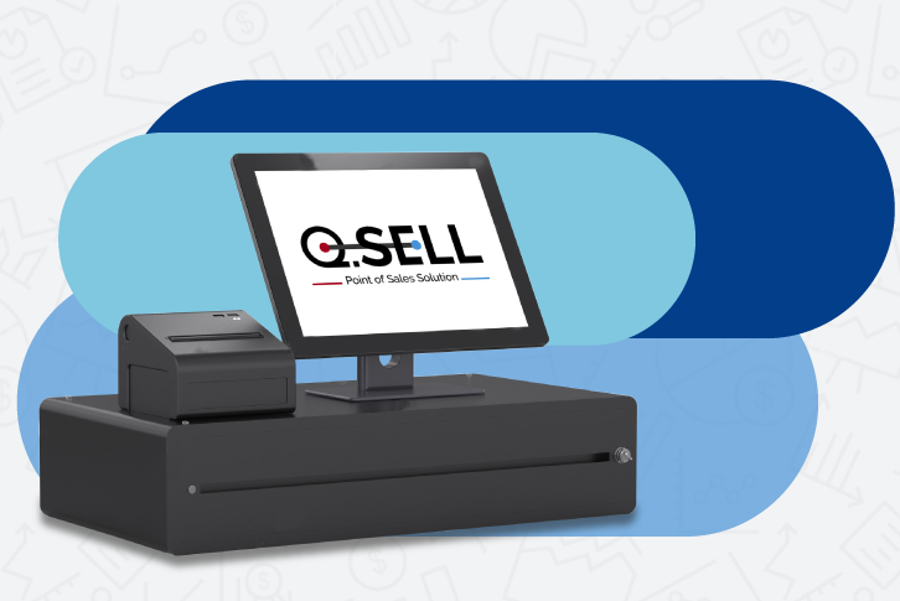 In order to ensure compliance with the Drug Track and Trace System for pharmaceutical products (RSD) that established by Saudi Food & Drug Authority, as one of its plans to contribute in achieving the kingdom's Vision 2030, AL- RASID has developed (QSELL®) system to provide a connected POS system that is compatible with RSD, so the pharmacy can conduct sales and tracking operations in real time.
Integrated & Complied with RSD
Our team was able to integrate the QSELL® Point of Sale system with all of the controls required by the RSD platform, allowing the QSELL® to handle all operations related to receiving goods, issuing invoices, and sending and receiving notifications from the RSD platform automatically.
Some of QSELL® actions that performed automatically with RSD:
Receiving and processing of drugs
Transferred drugs  between multiple pharmacies
Sales & returns
And all other reciprocal integrations between QSELL® and RSD
Certified & Approved from ZATCA
The Authority undertakes to collect Zakat, taxes and customs duties achieving the highest level of taxpayers' compliance in accordance with the best practices by providing high-quality services.
QSELL® point of sale system is automatically integrated with ZATCA in all stages of work.
We are proud of our accreditation by ZATCA as an approved supplier of the systems that integrated with Zakat, Tax and Customs Authority, as is the case with our other systems.
Support E-Invoicing (FATOORAH)
We are proud of the efforts made by our team, which enabled us to passed the qualification process and criteria aims to allow us to easily reach potential solution providers.
Electronic invoicing is a procedure that aims to convert the issuing of paper invoices and notes into an electronic process that allows the exchange and processing of invoices, credit notes & debit notes in a structure electronic format between buyer and seller through an integrated electronic solution.
QSELL® provide solutions that meet the requirements of issuing electronic invoices and notices.
No Data Entry Required
To make it easier and faster for you to get started with the system, we've entered all of the important information on your behalf. You will be able to work on the system immediately once it has been installed, without having to enter data first.
All supplier and drug data, as well as price details, are available through the QSELL® system. Therefore, the QSELL® system will eliminate the need for data entry operations.
Multi-Pharmacy Management